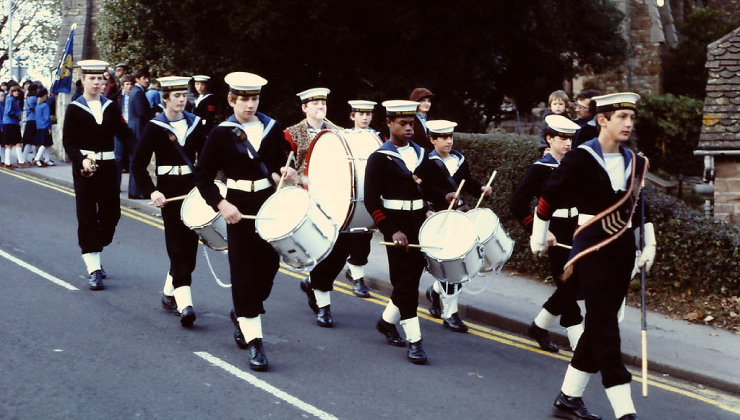 A long history of working with disadvantaged young people
1869: Training Ship 'Formidable'
During the latter half of the 19th Century Henry Fedden, a Bristol philanthropist, was very concerned about the number of homeless and destitute boys wandering in the streets of Bristol. Not only were the boys vulnerable to abuse and other dangers, there was also a high chance that they would fall into a life of crime.
Henry Fedden raised a fund amongst prominent local citizens and, with the aid of the Royal Navy, acquired the 80 gun Man of War, HMS Formidable. She was converted to house 340 boys and the Training Ship 'Formidable' was opened in 1869. By the turn of the century the ship was leaking badly and the decision was made to build a new school on shore.
1906: The National Nautical School
The National Nautical School was opened in 1906 and continued to train boys, especially for the Royal and Merchant Navies. The boys, and especially the school band, were a familiar part of Portishead life and took an active part in most local events. The school was closed in 1983, when changes in child care policy dramatically reduced its occupancy.
1986: The Portishead Nautical Trust
Shortly afterwards the school and grounds were sold and the proceeds were invested in The Portishead Nautical Trust which was incorporated on 5th November 1986. Find out more about the Trust's aims and objectives.
Apply for a grant
The Trust encourages applications for small grants and bursaries from suitably qualified sponsors, where such a grant will enable a young person with disability or a deprived background to realise their full potential.